I am Here Only to be Truly Helpful
Posted by Amanda Gray on March 9, 2012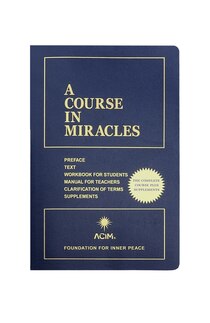 Thus begins a prayer from A Course in Miracles, in the Text on page 28.  I've been considering this phrase a lot recently.  What does it mean to be TRULY helpful?
 A few days ago, I travelled to the city with my mom.  When we arrived, I dropped her off to spend the night with her sister, while I went to stay the night with friends from my meditation group.  The next morning, I arose early and picked up mom to take her to three appointments.  At first, I thought I would be early enough to grab a quick chai latte, but an unexpected traffic jam delayed me.  Then, I was angry that we had to crisscross half the city to go from one appointment to another, in no reasonable sense of driving order.  Also, it was snowing and the road conditions were less than optimal.  Grrr.  Well, from there, the whole day just spiraled down into more feelings of anger, arrogance and blaming.  I could observe what was happening, and I took responsibility for it, apologizing to my mom several times, but I couldn't seem to shake the negative attitude either.  The verbal attacks that sprouted from my mouth like a bunch of thorny weeds – aimed at, pretty much, any excuse I could concoct – felt like it was completely out of my control.
As I thought about the day later on, I wondered why I hadn't remembered some lessons from the Course, designed for these very situations.  I could have used, "I am not upset for the reason that I think", or "I do not know what anything, including this, means", or, failing to recall precise lessons, I could still have just stopped and prayed at any point.  Any words would have been fine, but I didn't do it.  Instead, I let the negativity grow and grow, until I sucked my mom into its insidious gravity so we were both in bad moods, and then I juiced the situation for every drop of dark satisfaction I could get.  The bottom line is that I WANTED to juice that negative energy.  But WHY???
It was really hard for me to understand the underlying motivation of it, so I used a technique that Adyashanti recommends: to talk to the anger.  Anger said that it didn't want to do things it didn't want to do.  It didn't really want to help my mom.  It was too much trouble to do all that driving, especially when there was nothing in it for ME.  Anger only wanted what benefited its own selfish little self!
So, somewhere along the line that day, I went into resistance about helping my mom, and then I couldn't help but operate out of the internal conflict.  That's why it felt so "out of control".  Resistance occurs when we're doing something we don't really want to do – or not doing something we really do want to do.  Doo-doo-de-doo, de-doo-de-doo-doo.  If I would've just been honest with myself, as rude and embarrassing as it is to admit the truth, the whole negative condition would've melted away.  If I would've allowed myself to feel how I felt, been OK with it, then I could have made an active and free CHOICE to help my mom anyway.  At that point, feeling fully engaged and positive about the choice I was making from an honest place of power.
This morning, while I was doing the dishes, thoughts of complaint and blame arose again.  Right away, instead of trying to 'figure out' why I'm so bitchy about dirty dishes, I just surrendered and asked spirit to see it differently.  I admitted that I truly didn't know why the dirty dish conflict kept rising in my mind, and I dropped the whole problem into silence.  And, from silence, the answer came.  I could see that it was the same issue as the travel day with my mom.  Oh, for Pete's sake!  For so long, I danced around the issue because I didn't really want to see the truth.  It's not just about being frustrated at chaos – although that may be part of how I was perceiving it – it's more about being selfish.  It's hard to admit to being THAT selfish.  After all the things my mom does for me, totally unconditionally, why don't I have the same generosity toward her?  No, my helpfulness definitely comes with conditions.
I was watching Nadia G's Bitchin' Kitchen yesterday (she's like a female Andrew Dice Clay and she kills me!) and she said that she's an only child and that she's grown up used to doing everything she wants for herself.  Yup.  Me too.  She made me laugh about it, which was good, so today I can look at this monumentally selfish beast that I have been and I can forgive myself. 
The truth is that I don't know how to be unconditionally helpful.  I don't know how to do things for others without expecting a quid pro quo…
… BUT I AM WILLING TO ASK FOR HELP.
________________________________________________________________
If you find this website helpful,
please donate.
This entry was posted on March 9, 2012 at 2:02 pm and is filed under Authority & Forgiveness. Tagged: A Course in Miracles, Adyashanti, Andrew Dice Clay, helpful, honesty, Nadia G's Bitchin' Kitchen, negativity, out of control, resistance, selfish, truth, unconditional, want, willing. You can follow any responses to this entry through the RSS 2.0 feed. Both comments and pings are currently closed.
Sorry, the comment form is closed at this time.